YEE HAWWW!
HIGH WATER
ADVENTURE
HIGH WATER
EARLY JUNE TO MID-JUNE
Peak snowmelt gives the Middle Fork extra speed and can also create rapids that aren't usually there in the other seasons. High-water trips challenge rafters to react swiftly as you navigate the boisterous river. If you are wanting a bumpy and wet ride, this is it. Since these trips are early in the summer when weather is more unpredictable, pack accordingly. Click here to view a sample packing list.
This trip is open to adventurous rafters and children over 14 years old.*
Don't lift a finger – We've got everything handled! Prepare to relax and explore the Frank Church wilderness as we prepare delicious gourmet breakfasts, lunches and dinners for you.
Middle Fork Rapid Transit practices the "Leave No Trace" policy, which means whatever we pack in, we must take out. For more information on the policy, please click here.
*exceptions for experienced children.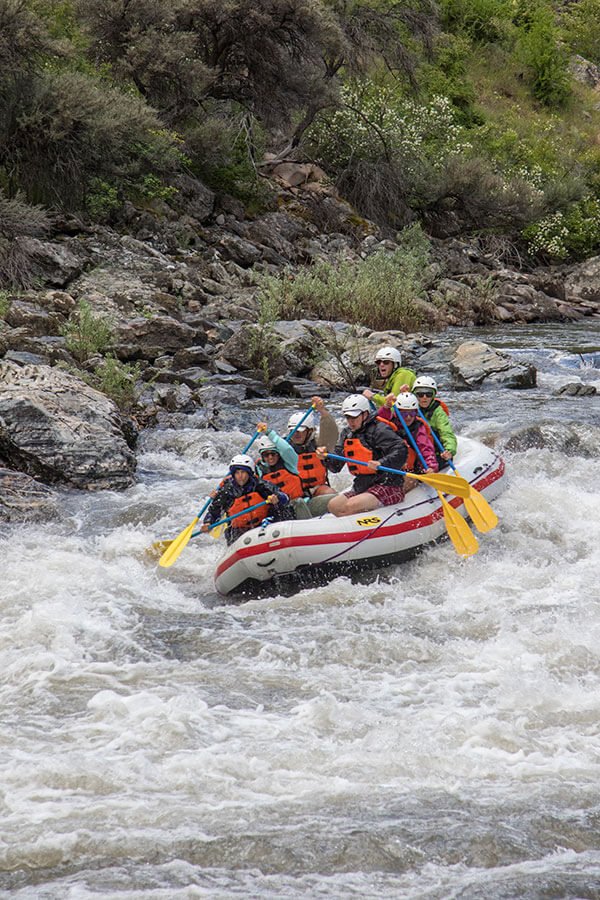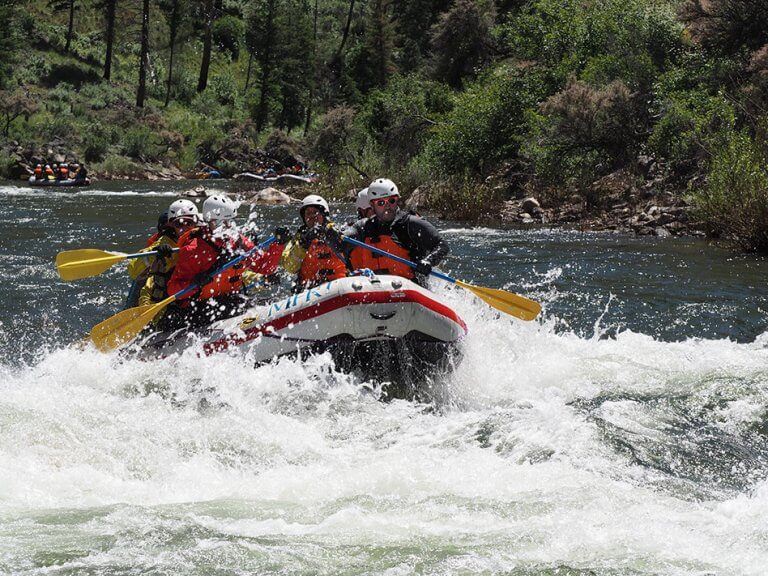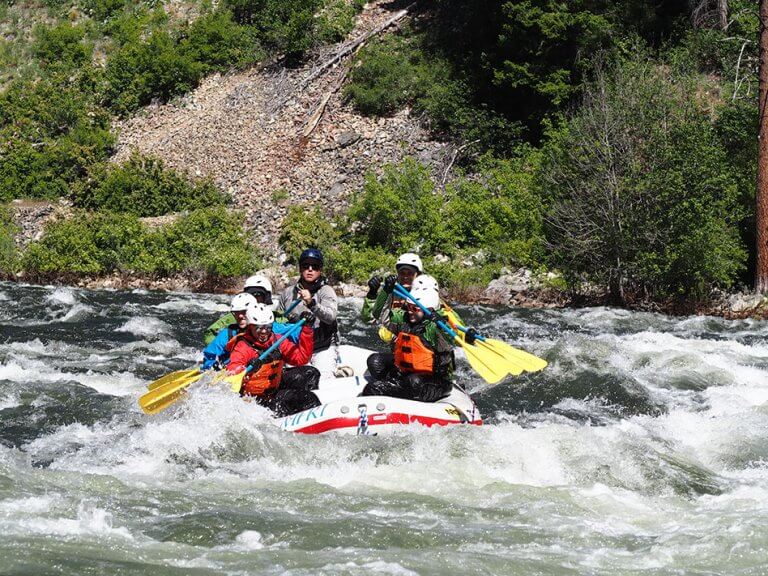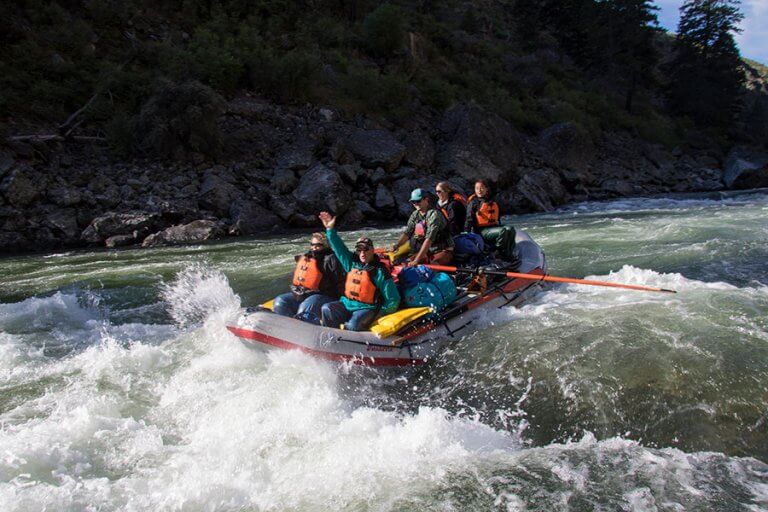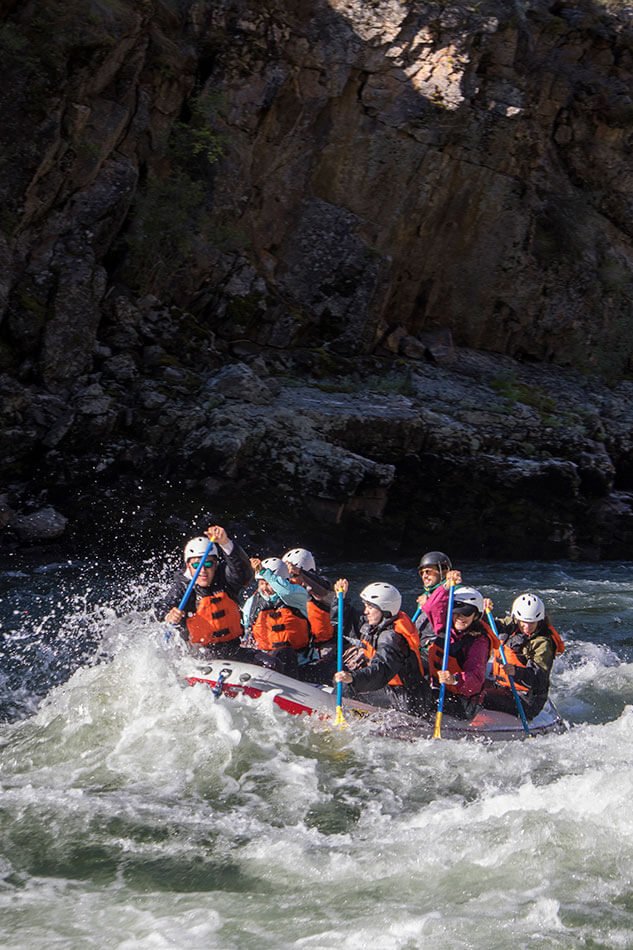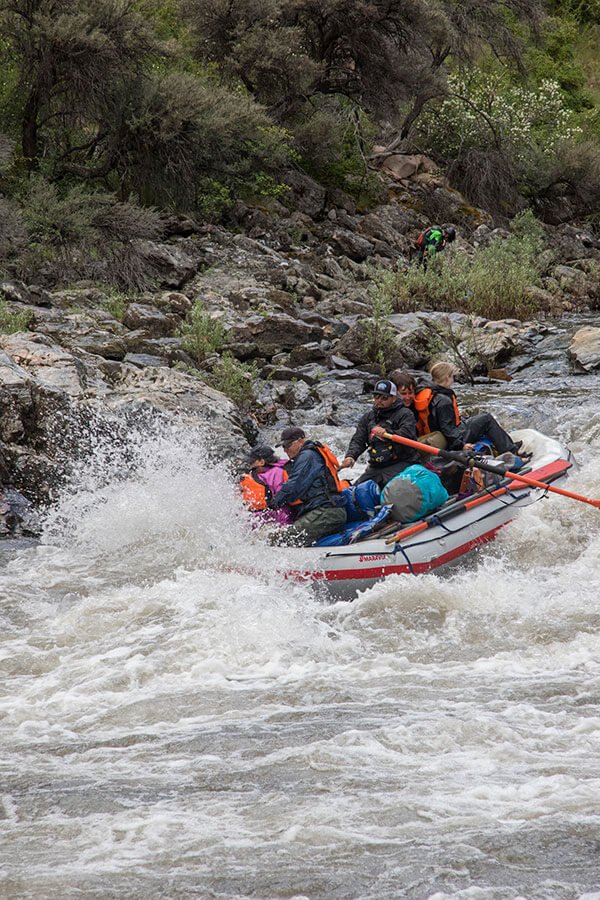 THAT'S WHAT THEY SAID
BEST trip EVER! Been on the trip 3 times and the guides, food, accommodations, wildlife always seem to get better each time! Highly recommend this trip - lifetime experience!
Our trip to the middle fork was life changing and one I will never forget! It gave me a new found love for outdoors and adventure. The guides were absolutely phenomenal and made the trip!
The guides are truly amazing and really go above and beyond. Floating the Middle Fork is a great way to spend time with family and friends. A high commitment to safety is evident.